Current Projects


Multifunctional power conditioning system for secure power grids in industrial production - MuNeSIP
Industrial production plants usually have a variety of electrical subsystems whose functionality is dependent on the supply reliability and power quality of the electrical network, where modern technology in particular stands out for lower tolerances. In addition the changes in the power grid, resulting from the energy transition as well as the market economy orientation in network expansion, increase the incidence of critical grid situations. This has a negative impact on the availability of production facilities and the production quality.
The projects objective is to develop a decentralized, intelligent and modular power conditioning system, which independent of the occurring event of an error reliably and quickly recognizes the local network state and which performs effective countermeasures and thus is suitable to ensure and adequately increase the power quality of the electrical network for production plants.

The joint project is funded by the Federal Ministry of Education and Research (BMBF).
Besides EneSys as Project Coordinator Evonik Industries AG and the Avasition GmbH are members of the project consortium.


Contact: Dipl.-Ing. Frederik Einwächter

Suitability for daily use of electromobility - Long distance suitability and acceptance
One of the main points of criticism concerning electric cars is the low range, which leads to a buying resistance of potential consumers. Therefore, the range problem of electric cars is analysed by fleet tests and measurements within the cooperation project "Suitability for daily use of electromobility - Long distance suitability and acceptance" .

The research consists of three main points:
1) Examination and improvement of the energy efficiency in the vehicles
2) Testing and analysis of electric vehicles with range-extender
3) Testing and analysis of electric vehicles with fast charging possibility

The project is supported by the German Federal Ministry of Transport and Digital Infrastructure (formerly German Federal Ministry of Transport, Building and Urban Development).

EneSys will be the consortium manager. The project partners are Adam Opel AG, Delphi Deutschland GmbH, GLS Gemeinschaftsbank eG, Franz Rüschkamp GmbH & Co. KG, Stadtwerke Bochum Holding GmbH and USB Bochum GmbH.
Contact: Dipl.-Ing. Philipp Spichartz
E-Mail: lem@enesys.rub.de

Membership in the competence center for hydraulic machinery of the Ruhr-University Bochum

The Institute for Energy Systems and Power Mechatronics is a member of the competence center hydraulic machinery, a research network of the Ruhr-University Bochum. As part of this membership, EneSys is doing research with the drive system and the control of hydraulic machinery.

The operation of pumps is characterized by sophisticated thermal and chemical environments. This concerns the pumped medium because this can have a temperature above 100 ° C and aggressive chemical substances, on the other hand, the environmental conditions of the installation are often out of spec. Nevertheless, a reliable and efficient operation must be guaranteed. In addition to the efficiency further boundary conditions have to be considered as a low-noise operation and extreme demands on the part of the supply mains. Among these, dynamically changing, conditions the design and interpretation of an efficient and cost-effective drive unit a technical challenge.

The general research in the field of drive technology for pump is driven by the optimization of the subsystems in the static nominal operating ranges. The optimization refers not only to increase efficiency but reflects the tension between efficiency, reliability and cost, which includes aspects such as manufacturability, reduction of required sensors etc..

As part of the KHS an integrated research approach is followed. The optimization and increased efficiency of the overall system is paramount. These subsystems are optimized to account for interactions with each other in the overall system and respect to the overall objectives. The overall objectives are optimized.
In the project plan optimization potential in the area of the drive system are explored. They are over the entire operating range, in particular also the partial load operation is identified. Approaches to achieve a cost-optimal utilization of these potentials in compliance with the above requirements, yet safe operation under unsafe conditions.

Contact: Dipl.-Ing. Alexander Broy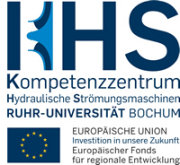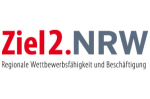 High-precision current sensor with a novel modulation method
The focus of this project is to develop a highly accurate current sensor with a novel modulation method. The ASIC 'IHM-A-1500'will be used as the measurement unit from the Company Isabellenhütte. This chip uses the measured voltage drop over a shunt for the current measurement. The resolution of the measured current is 16 bits. This 16-bit value is coded by means of a modulation unit into a special PWM signal, where the pulse width and the period are variable. The method for encoding the signal is called as F-PWM. Because of the simple digitization of the measured signal, it can be demodulated with each microcontroller-based measurement unit.
Contact: Dipl.-Ing. Abdoulkarim Bouabana
Secure eMobility (SecMobil)
The aim of this project is to develop universal fundamental security technolgies for the application in the field of electromobility in order to increase the security of IT systems. Within the scope of the project, all parts from physical data acquisition by secure eMetering, via infrastructure for secure communication, to applications based on these in secure services are considered. In combination, a very high system security can be achieved.
Contact: Michael Schael, M.Sc.
TSA­E­SA - HIL-Test­sys­tem für SPS-Steue­rungs­sys­te­me
Das Pro­jekt hat das Ziel, In­be­trieb­nah­men von SPS-ge­steu­er­ten In­dus­trie­an­la­gen zu op­ti­mie­ren. Im Rah­men des Pro­jek­tes wird eine Soft­ware zur Hard­ware-in-the-lo­op-Prü­fung von SPS-Steue­rungs­sys­te­men ent­wi­ckelt. Die zu steu­ern­de An­la­ge wird in einer Si­mu­la­ti­ons­um­ge­bung nach­ge­bil­det und mit dem zu prü­fen­den SPS-Sys­tem ver­bun­den. So kann das SPS-Sys­tem auf kor­rek­te Funk­tio­na­li­tät ge­prüft wer­den schon bevor die An­la­ge fer­tig ge­stellt ist. Es kön­nen ge­zielt Si­cher­heits­funk­tio­nen ge­tes­tet und eva­lu­iert wer­den, die sonst eine Schä­di­gung oder Zer­stö­rung der An­la­ge zur Folge hät­ten. Dies spart Zeit und Kos­ten für die In­be­trieb­nah­me, au­ßer­dem ist die Feh­ler­su­che und –be­he­bung leicht durch­zu­füh­ren. Das Si­mu­la­ti­ons­sys­tem ist frei kon­fi­gu­rier­bar und kann so an an­de­re An­la­gen­ty­pen an­ge­passt wer­den. Das Pro­jekt er­laubt eine kos­ten­ef­fi­zi­en­te und schnel­le In­be­trieb­nah­me von SPS-ge­steu­er­ten An­la­gen.
Contact: Dipl.-Ing. Alexander Broy