Finalized Projects since 2011
Smart Windpark Laboratory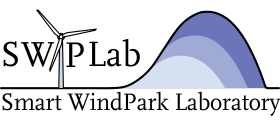 With the Paris Agreement in 2015, the German Federal Government has acknowledged the global challenges of climate change and made the commitment to contribute to an environment-friendly electricity supply by decarbonization. A sustainable solution can only be achieved by utilizing renewable energy sources. Due to the technological advances, wind power plants are one of the promising technologies to deal with the social challenges of climate change and contribute to a secure and reliably energy supply.




KoMoM entwickelt Konzepte zur sicheren Inbetriebnahme, erweiterten Nutzung und umfassenden Überwachung modularer Hochspannungs-Mehrpunktstromrichter z.B. für ein Multiterminal-DC-Transportnetz. Dazu werden innovative Mess-, Analyse- und Regelungsverfahren mit moderner Rechnertechnik, leistungsfähigen programmierbaren Logikbausteinen und neuesten Zeitreihenmodellen verknüpft. Messungen unter Einbeziehung eines vorhandenen, derzeit einzigartigen, Multiterminal-DC-Transportnetz-Versuchsstandes dienen der Verifikation. Der Versuchsstand besteht aus vier Mehrpunktstromrichtern auf Basis von Vollbrückenmodulen in den Stromrichterzweigen und beherrscht DC-Kurzschlüsse im geregelten Betrieb. Er entstammt einem Projekt mit der Firma Amprion und emuliert die erste im Netzentwicklungsplan vorgesehene Hochspannungs-Gleichstrom-Übertragungsstrecke (HGÜ) "Ultranet" (Amprion, TransnetBW).

Kurzschlussbeherrschung und -abschaltung im geregelten Betrieb erfordern hochgenaue DC-fähige Strommesstechnik auf Höchstspannungsniveau. Mess- und Regelungskonzepte hierfür werden im Projekt erarbeitet bzw. adaptiert.

Dynamische Wirk- und Blindleistungsstellung sowie Oberschwingungskompensation sind höchst relevante Netzdienstleistungen. Realisierungskonzepte, Möglichkeiten und Grenzen werden erarbeitet und erforscht. Auch die Interaktion von Stromrichtern und deren Regelung ist für stabilen Betrieb entscheidend. Das Projekt erarbeitet Beschreibungen für Stromrichter in unterschiedlichen Spannungsebenen, kombiniert diese mit einer geeigneten stromrichternahen Regelung und einer Anlagencharakteristik und leitet daraus Möglichkeiten und Grenzen des Zusammenspiels von Stromrichtern im Netz ab.

Die komplexe Stromrichtertopologie und die herausfordernde Mess- und Regelungstechnik stellen höchste Anforderungen an Inbetriebnahmekonzepte – heutige Methoden sind nicht wirtschaftlich und risikoreich. Erweiterte, spezielle Hardware-In-The-Loop (HIL)-Verfahren zur Vorabverifikation werden erarbeitet.

Die Komplexität drückt sich auch in einer Vielzahl von Messgrößen aus: An realen Anlagen fallen mehrere tausend Messdaten mehrere hundert Mal pro Sekunde an und sind zu bewerten. Dieses "Big Data"-Problem wird mit Blick auf Zustandsmonitoring und Ereignisarchivierung durch eine neuartige Ausrichtung aktueller Methoden der Zeitreihenanalyse angegangen.

Projektabschluss: 09/2020

Weitere Informationen


Ansprechpartner: M.Sc. Thomas Stoetzel
Kontakt: office@enesys.rub.de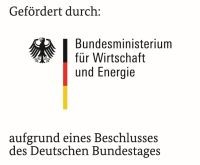 SmartWind - Advanced tools to optimise operation and maintenance activities in wind farms
The wind energy sector with its increasing number and size of wind farms becomes more and more important- in Germany and all over the world. Due to the rising share within the electric power supply, besides the energy yield special emphasis is also placed on the minimisation of maintenance costs.

To achieve an efficient and reliable operation and maintenance of a wind farm, an international consortium develops an AI-based "Multi Criteria Decision Support System" within the project SmartWind. Therein, all relevant parameters and measurement data of the wind farm are combined and analysed to reconstruct the current condition of all wind farm assets. Based on this information, the optimal operation and maintenance interval of the assets can be predicted. Furthermore, through an intelligent coordination of operation of the power plants, electrical and aerodynamic interactions caused by wake effects can be minimised.

SmartWind is a project labelled by EUROGIA2020. EUROGIA2020's goal is to support and promote international partnerships developing innovative projects in low-carbon energy technologies. The consortium of SmartWind with the SME ENFORMA as international coordinator is a well-balanced industry-led consortium from both ICT (ISOTROL, ENFORMA and NETAŞ), and O&M wind (ZORLU ENERJİ) complemented with partners from the academia and technology centres (RUB and TECNALIA).



WindOptTool- Development of an expert system for the analysis, the assessment and the optimization of the grid integration of wind-power plants

How can wind farms be developed optimally despite the enormous technical complexity? The institute EneSys of the Ruhr-University of Bochum (RUB) and the company Avasition GmbH are dealing with this question within the joint research project "WindOptTool".

As one major part of the German "Energiewende", the importance of the usage of wind power is increasing continuously. Wind-power plants with higher power rating and larger wind farms are realized to achieve a sustainable power supply. In this scope, an adequate and smart asset design and planning is indispensable. Due to the rising grid-integration requirements and diverse other impacts like e.g. the stochastic wind appearance and the interactions between wind-power plants, adequate design and planning is more and more challenging.

This is where the project "WindOptTool" comes into play. An expert system is designed in which the knowhow for all relevant components of wind farms is bundled. Based on the features of the expert system, possible critical interactions of subsystems can be identified in an early project phase. Optimization suggestions concerning the design and dimensioning of the different components can cope the identified problems. Thus, the planned and designed assets are getting more efficient, more reliant and, with this, more economically viable.
Within the joint research project, the institute for Power Systems Technology and Power Mechatronics of the RUB and the company Avasition GmbH are participating partners. The project kick-off took place at the RUB under the direction of the project coordinator Prof. Dr.-Ing. Constantinos Sourkounis on Dezember the 19th 2016. The project volume is greater than one million euro and the project duration is three years.

The joint research project was funded by the European Union and the federal state of North Rhine-Westphalia within the scope of the European Regional Development Fund (ERDF) 2014-2020 "Investing in our Future".
Contact:
M.Sc. Katharina Günther


More information
Intermodal and flexible mobility planning including multifunctional electromobility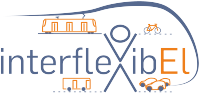 The change of means of transport on the way from A to B, known among experts as intermodal mobility, and electromobility are two essential components for the intended change in transport towards ecologically sustainable mobility. However, these forms of mobility are currently usually associated with high planning effort, restrictions and uncertainties for users. Another disadvantage of e-vehicles for many users is their economic efficiency.

The aim of the interflexibEl project is to connect and evaluate offers from various mobility providers (including public transport, car and bike sharing providers) as well as real-time data from transport carriers, the charging infrastructure and, if necessary, your own e-vehicle using a cloud-based data management system (CDMS). For users, planning intermodal mobility is simplified by the CDMS calculating mobility solutions based on the appointments entered in the user's own calendar and individual preferences and requirements and outputting them via a smartphone app. In addition, the charging processes of e-vehicles are controlled to serve the power grid and are user-oriented at the same time.
Funded by

Contact:
M.Sc. Daniel Breuer
Dipl.-Ing. Philipp Spichartz
Dynagrid Control Center (DGCC)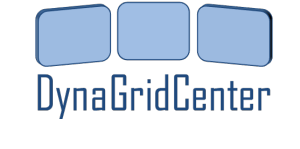 The integration of high-voltage direct current (HVDC) transmission lines into the European interconnected grid is creating new challenges and opportunities. At the same time, the conventional AC grid and control room technology must be adapted to the new challenges of highly fluctuating renewable energies. The restructuring of the grid from synchronous generator dominated grids to many decentralized mostly power electronic feed-in points makes predictability more difficult and reduces response time.

Through a large number of measurement points (PMU), the Dynamic Control Room will use a large amount of real-time data to capture the state of the grid and develop solution scenarios for critical grid conditions. Part of these countermeasures can be conventional mechanisms like load shedding, etc., but also the control power of active and reactive power of the planned HVDC lines. The mechanisms and principles will be investigated and verified in a real-time simulation of a representative interconnected grid with hardware coupling to an HVDC model.

Based on investigations at the Ultranet test site in Bochum, the properties of the HVDC lines used will be investigated and characterized. Subsequently, these properties will be integrated into the network model. A master controller is developed to optimize the HVDC links and their operational management. In order to be able to control the HVDC dynamically and reliably, an interface definition between the HVDC and the dynamic control center will be developed, which enables the highest dynamics with limited communication speed.
Contact: M.Sc. Axel Rothstein
office@enesys.rub.de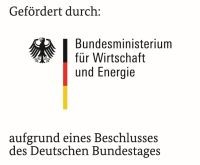 Multifunctional power conditioning system for secure power grids in industrial production - MuNeSIP
Industrial production plants usually have a variety of electrical subsystems whose functionality is dependent on the supply reliability and power quality of the electrical network, where modern technology in particular stands out for lower tolerances. In addition the changes in the power grid, resulting from the energy transition as well as the market economy orientation in network expansion, increase the incidence of critical grid situations. This has a negative impact on the availability of production facilities and the production quality.
The projects objective is to develop a decentralized, intelligent and modular power conditioning system, which independent of the occurring event of an error reliably and quickly recognizes the local network state and which performs effective countermeasures and thus is suitable to ensure and adequately increase the power quality of the electrical network for production plants.

The joint project is funded by the Federal Ministry of Education and Research (BMBF).
Besides EneSys as Project Coordinator Evonik Industries AG and the Avasition GmbH are members of the project consortium.
Contact: M.Sc. Johnny Chhor

MultEMobil - Multifunctional Electric Vehicle
The joint project "MultEMobil - Multifunctional Electric Vehicle" develops cross-sector business models for the multifunctional use of electric vehicles. The aim is to increase the economy and ultimately the acceptance of electric vehicles. Core areas of multifunctional use are cooperative use by heterogeneous user groups, decentralised grid support as a dynamic energy storage system and supra-regional charging. The Key2ME, the key to mobility and energy, will be developed as an integrating element with which the actors involved, including users, mobility and infrastructure providers and energy suppliers, can be networked in a targeted manner. Uniform standards are intended to create uncomplicated use in order to reduce barriers. Based on simulation studies and field tests, the business models developed will be tested for suitability for everyday use and validated with regard to technical feasibility and cost-effectiveness.
Contact: Dipl.-Ing. Nora Becker
Dipl.-Ing. Philipp Spichartz

Secure eMobility (SecMobil)
The aim of this project is to develop universal fundamental security technolgies for the application in the field of electromobility in order to increase the security of IT systems. Within the scope of the project, all parts from physical data acquisition by secure eMetering, via infrastructure for secure communication, to applications based on these in secure services are considered. In combination, a very high system security can be achieved.
Contact: Michael Schael, M.Sc.
Suitability for daily use of electromobility - Long distance suitability and acceptance
One of the main points of criticism concerning electric cars is the low range, which leads to a buying resistance of potential consumers. Therefore, the range problem of electric cars is analysed by fleet tests and measurements within the cooperation project "Suitability for daily use of electromobility - Long distance suitability and acceptance" .

The research consists of three main points:
1) Examination and improvement of the energy efficiency in the vehicles
2) Testing and analysis of electric vehicles with range-extender
3) Testing and analysis of electric vehicles with fast charging possibility

The project is supported by the German Federal Ministry of Transport and Digital Infrastructure (formerly German Federal Ministry of Transport, Building and Urban Development).

EneSys will be the consortium manager. The project partners are Adam Opel AG, Delphi Deutschland GmbH, GLS Gemeinschaftsbank eG, Franz Rüschkamp GmbH & Co. KG, Stadtwerke Bochum Holding GmbH and USB Bochum GmbH.
Contact: Dipl.-Ing. Philipp Spichartz

SustEner - Teaching Energy for Sustainable World
The project SustEner is a part of the EU Lifelong Learning Programme "Leonardo da Vinci". Its aim is to modernize vocational training on Sustainable Electrical Energy by enhancing existing or establishing new training methods in enterprises and education. A number of high quality learning modules delivering knowledge are going to be prepared to enhance and modernize vocational training and distance learning by incorporation of advanced learning methods such as interactive animations or distance laboratories.
Contact: Dipl.-Ing. Frederik Einwächter

E-DeMa – The Basis For Market Economy Incentives During Electricity Consumption
A general differentiation is made between those people who generate electricity and those who use it, the customers. E-DeMa does not use the word customer; it is replaced by "Prosumer". This is taken to mean the active customer who both generates electricity and feeds it into the grid (producer) and uses this electricity (consumer). This is one of the most important goals of the project: the encouragement of the end consumer's active involvement and participation in the energy market. The E-Energy Marketplace 2020 to be established within the scope of the project is based on the distribution grid of RWE Deutschland AG; the model regions Mülheim and Krefeld are part of this distribution grid. A key aim is to integrate "Prosumers" by means of IKT gateways which enable both the load management and control of household devices, smart metering as well as the control of local feeders. The benefits are manifold: displayed energy consumptions or price signals for the prosumer, online information for an improved grid management by the network operator. E-DeMa creates an integral infrastructure to control the consumption with an active involvement of the consumer and on the basis of which further energy services can be established.
Contact: Dipl.-Ing. Frederik Einwächter

Suitability for daily use of electromobility - Elements for a technology roadmap: Infrastructure - Vehicle - Safety
In this project, several electric vehicles and their components were examined with regard to the suitability for daily use. The vehicles were equipped with high resolution measurement devices and they were given to 70 test drivers with different user profiles in a field test. As a result, specifications, parameters and criteria for prospective required vehicle parts and characteristics were investigated.
Contact: Dipl.-Ing. Philipp Spichartz

BMS - Bat­te­rie Ma­nage­ment Sys­tem
A broad range of products includes a battery supply. Driving in winter with a car that contains an aged lead acid battery might end in breakdown. Before switching off the engine there is a need to know whether it is likely to restart at the next attempt. This necessitates a system that is able to display the battery status. This system is called a Battery Management System (BMS). To estimate battery status, complicated models are necessary. Usually these models need between 10 to 15 diverse parameters with various values. Aiming at the problem of parameter inquiry, this paper presents a simplified model with three parameters, including a comprehensible delineation for determining the parameters. This model allows the continuous determination of the State of Charge (SoC), including the Depth of Discharge (DoD), the State of Function (SoF), and the State of Health (SoH) by measuring the current, voltage, and temperature of the battery system. Because it decreases the arithmetic expenditure the BMS is integrable in feeble microcontroller units. This allows highly flexible integration, whereby the loss of accuracy is negligible due to parameter adaption. Standard systems suffer from large number of parameters and a long offline calibration time for each individual battery. In contrast, the BMS is able to relinquish any offline calibration, if and when required. A smart observer strategy allows the BMS to be ecalibrated within a few days in an normal used car. Besides the car's battery, systems in forklifts and other vehicles as well as other processes are able to be monitored and controlled with this BMS. Because it is based on the chemical behavior of a lead acid battery, the BMS is adaptable to other chemical processes. This provides the option of implementing the BMS for traction batteries in Electric Vehicles (EV).
Contact: Dipl.-Ing. Philip Dost
Integration of high-capacity charging stations for electric vehicles in the electric interconnected grid
The project was carried out with the aim of identifying locations for fast charging stations for electric vehicles. In addition to the spatial conditions that should be found for a fast charging station, the load capacity of the energy supply network at the installation site must also be taken into account. Studies were carried out on this issue for various installation sites in different network districts.
Contact: Dipl.-Ing. Alexander Broy